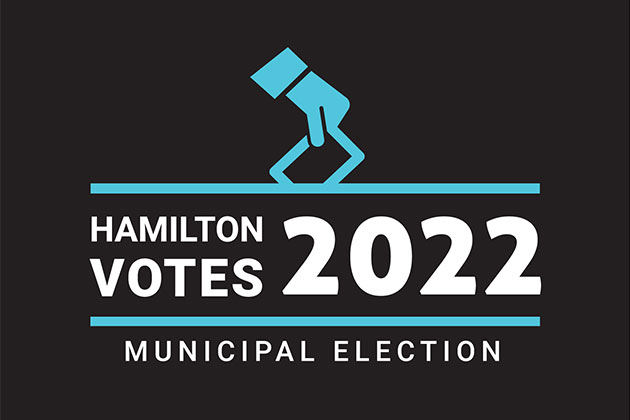 Key Dates for 2022
May 2 - 1st day for candidates to file a nomination paper/ register as a Third Party Advertiser.
Aug19 @2pm - Deadline for candidates to file their nomination papers or withdrawal of nomination.
Sep 1 to 23 - Eligible Electors can request a Vote by Mail package
Sep 26 - 1st day elections signs may be placed
Oct 7 & 8 - Advance Polls
Oct 14 & 15 - Advance Polls
Oct 21 @4:30pm - Deadline for an individual, corporation, or trade union to register as a third-party advertiser.
​Oct 24 - VOTING DAY 10am to 8pm
Oct 27 @11:59pm - All elections signs must be removed

"Alexa, Hey Google, where can I vote?"
Ask Hamilton
A voice query directory to provide users with instant access to current & accurate information about the 2022 Hamilton Municipal Election.
Residents can use their existing voice-enabled smart home devices enabled with Alexa, Google or on their smartphone.
Hamilton Votes 2022
Election Day is Monday, October 24, 2022. Find out key dates, how to register as a candidate or third-party advertiser, who is running in your Ward & more.
Municipal Election
Featured Programs & Services
Election Office
Contact Us
In Person
City Hall, 1st Floor
71 Main Street West
Hamilton, ON
L8P 4Y5