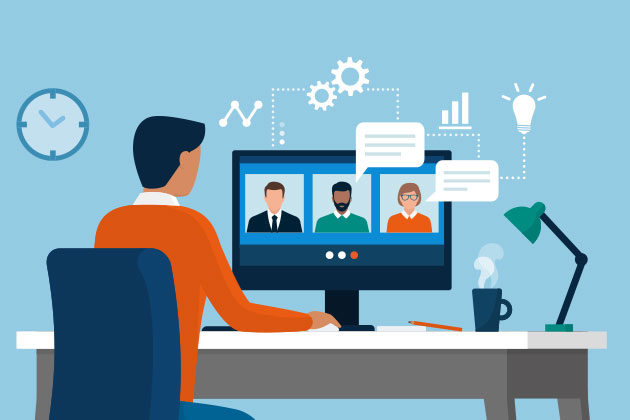 Design Review Panel
A voluntary technical panel that will provide expert and impartial design advice and guidance to Planning staff on urban design matters of development within Design Priority Areas.
The Zoning By-law regulates the use of land such as residential, commercial, industrial or institutional, as well as the:
location, size and height of buildings or structures
built form
sets out parking and loading requirements
other site specific requirements
If a property owner wishes to make changes to a property that deviates from the permitted uses or the regulations of the Zoning By-law, the owner must apply for a Zoning By-law Amendment.
Amending a Zoning By-law
A Zoning By-law can be amended to change either the zoning of the land or add special provisions to the zoning designation for a special property. This amending by-law can be as little as changing the zoning designation from one to another, adding a use or changing a zoning by-law requirement.
Minor variance: If a property owner wishes to make a minor change to the Zoning By-law regulations that would differ only slightly from the provisions, the owner may apply to the Committee of Adjustment for a minor variance, rather than a Zoning By-law Amendment. You should discuss this alternative first with Planning staff.
How to
Apply for a Zoning By-law Amendment
The process to obtain a Zoning By-Law Amendment may take a minimum of four to six months to complete, after we receive your completed application including any supporting studies. The level of complexity and issues related to your proposal will affect this timeline.
Before submitting an application, a Formal Consultation is often required.
The purpose of this consultation is to:
Confirm whether a Zoning By-law Amendment is necessary
Provide initial feedback on the proposed amendment
Outline information, studies, and reports such as noise or vibration studies, traffic impact studies, environmental assessments or archaeological assessments that you need to support your application
Confirm whether you will need other approvals such as an Official Plan Amendment
Before you submit your application Planning staff may suggest that you consult with other City departments or agencies. You may also want to schedule a community information meeting.
Design Review Panel
The Design Review Panel is generally limited to complex Zoning By-law Amendments and Site Plan applications in the following Design Priority Areas:
Downtown Hamilton Secondary Plan Area
Areas of Major Change and Corridors of Gradual Change within Setting Sail Secondary Plan Area
Any other large scale project that has the potential to significantly impact the physical environment functionally and aesthetically.
Applications subject to the DRP will be identified at the Formal Consultation stage including any additional submission requirements.
You will have to pay the application fee when you submit your application. Applications fees are non- refundable whether the application is approved or denied. 
Fees can be paid by cheque, credit card or money order. Cheques must be made payable to the City of Hamilton.
| Application Type | Fee |
| --- | --- |
| Amendment to establish a new Pit or Quarry | $145,285 |
| Pit or quarry expansion (In addition to base fee, the owner/applicant shall bear any and all cost pertaining to peer reviews and for an aggregate advisor, if required) | $58,120 |
| Routine application | $25,320 |
| Secondary suites | $6,330 |
| Complex application (comprised of Phase 1 and Phase 2 fees) | $36,815 |
|  Phase 1 - Services up to City Council Report | $24,815 |
|  Phase 2 - Services subsequent to Council Resolution approval | $12,000 |
|  Plus residential per unit fee (for units 11 to 60) | $570 |
|  Plus non-residential per square metre charge | $10 |
| Public notice recirculation due to cancellation of a public meeting by the applicant or agent | $1,195 |
| Advertising fee (minimum charge, if applicable) | $1,540 |
| Property report | $190 |
| Severance of surplus farm dwelling | $9,310 |
| Amended applications with circulation | $2,130 |
| Recirculation | $2,130 |
| Removal of a 'H' holding provision | $4,060 |
| Removal of a 'H' holding provision (Downtown) | $5,920 |
| Supplementary report fee | $4,725 |
| Non-Profit Affordable Housing (subject to eligibility as outlined on application form) | fees waived |
Reduced Fees
The total fees will be reduced by 25% if you are filing a joint application where applications are made for:
Official Plan Amendment
Zoning By-law Amendment
Approval of a Draft Plan of Subdivision or Condominium
Any combination thereof
Note: The Official Plan Amendment (Urban/Rural) fee already includes the 25% joint application fee reduction. Therefore, a stand alone application for Official Plan Amendment is not eligible for the 25% reduction and the required fee must be adjusted accordingly.
Conservation Authority Plan Review Fee
The Conservation Authorities within the city of Hamilton charge fees for their review of Planning Act applications. Once you submit your application, City staff will advise you if your application requires Conservation Authority review, and if so, which Conservation Authority your project falls within:
The fee is to be made payable to the appropriate Conservation Authority and you will have to pay the fee to the City upon request. We will forward the fee along with the application to the Conservation Authority. Combined applications will only be charged at the highest rate. The Conservation Authority reserves the right to request additional fees should the review require a substantially greater level of effort.
Submit the completed request form, supporting documents and fee(s) in person to:
City of Hamilton
71 Main Street West, 1st Floor
Hamilton, Ontario, L8P 4Y5
Attention: Development Planning
The complete submission should include:
Five (5) copies of a Survey Plan of the property (folded legal size*) and one electronic copy in PDF locked file format
A digital file map of the subject lands (PDF locked file format)
One electronic copy of the application form without signatures in PDF locked file format
Twenty-five (25) copies of the completed application form with signatures (including two (2) with original signatures)
Seven (7) copies of the completed application form with signatures for the Removal of the "H" Holding Symbol (including two (2) with original signatures)
One completed and signed "Formal Consultation Document" or "Waiver Letter"
Five (5) copies of all information, reports or documents and electronic PDF locked file versions (where applicable) identified in a Formal Consultation Meeting as necessary information required to deem an application complete.
Five (5) copies of all information/reports/documents, and electronic PDF locked file versions, indicated as needed when completing sections 17 and 18 of the application form.
The applicable fee(s).
Please provide separate files for all of the required documents or plans and use these naming convention examples for the electronic files:
Application.pdf
Concept_Plan.pdf
Survey_Plan.pdf
Sun/Shadow_Analysis.pdf
Planning_Justification_Report.pdf
Traffic_Study.pdf
Noise_Study.pdf
Archeological_Assessment.pdf
Servicing_Feasability_Study.pdf
Environmental_Impact_Assessment.pdf
Geotechnical_Study.pdf
Date modified
July 18, 2022